Group News | 2022.03.23 | 465
Cultivate a high-growth enterprise Build a business with an innovation engine
Luoyang municipal authorities visited Luoyang LandGlass Technology Co., Ltd. to conduct a field study
On March 16,Luoyang municipal authorities visited Luoyang LandGlass Technology Co., Ltd. to conduct a field study.
On March 16, accompanied by the relevant city leaders, the heads of the relevant departments of the municipal authorities, and the responsible comrades of Yibin District, Mr. Ling Jiang, the member of the Standing Committee of Henan Provincial Committee and Luoyang Municipal Party Committee Secretary visited Luoyang LandGlass Technology Co., Ltd. to conduct a field study.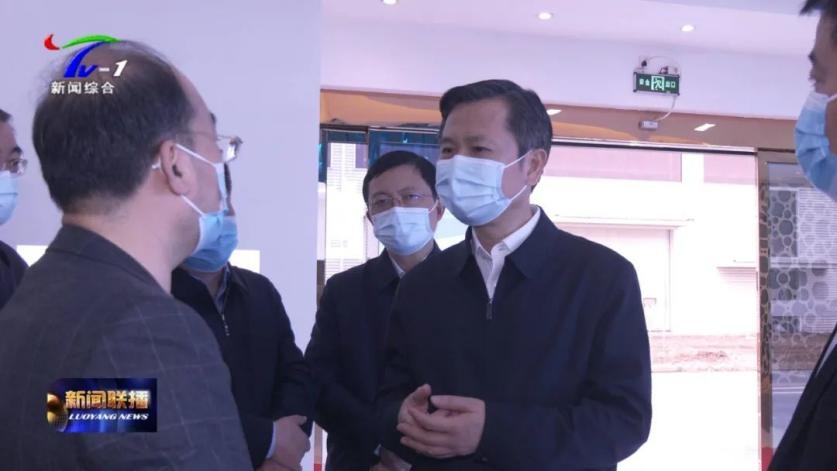 Accompanied by Yan Zhao, Chairman of LandGlass, Secretary Ling Jiang closely examined the excellent performance of LandVac vacuum insulated glass. After learning that LandVac vacuum glass has registered several hundreds of patents worldwide and LandVac products are exported to dozens of countries and regions, Secretary Ling Jiang affirmed the capabilities of LandGlass for the global competition of high-performance glass products and encouraged the enterprise to continue enhancing the technological innovation and R&D efforts to maintain its competitive edge. Then, Secretary Ling Jiang visited the world's leading automated LandVac production line. Mr. Zhao introduced the production process and operating status during the visit. Secretary Ling Jiang pointed out that Luoyang City is actively promoting the strategic layout of Yibin Science and Technology Town, focusing on cultivating a number of ten-billion yuan enterprises. The strategy needs the participation of more innovative enterprises like LandGlass. He hoped that LandGlass would adhere to its innovation strategy, actively seize the opportunity of green building development brought by carbon peak and carbon neutrality, play a leading role in the industry, and promote the enterprise to achieve high-quality development.
Driven by the "Dual Carbon" goals, "energy-saving and environmental protection" and "low carbon economy" has become the new economic trends in China and worldwide. LandVac vacuum insulating glass has also become a new driving force for the development of low-energy buildings, making positive contributions to global green development and climate change governance.